Pure Sweat
Sweat Amplifying Cream
Get better results from sauna sessions & workouts with increased circulation and an intensified sweat.
Amplify your results using Pure Sweat

Using Pure Sweat during a sauna session & workouts can substantially improve circulation, energy, and sweating, activate slow to respond areas and accelerate warm up and recovery time for a more effective sauna session or workout. These effects help to bring the skin's own natural nutrients to the surface while flushing out unwanted impurities. Applying Pure Sweat to problem areas that are slower to respond (such as upper thighs & hips for women and stomach & the sides of waist for men) activates circulation for better results.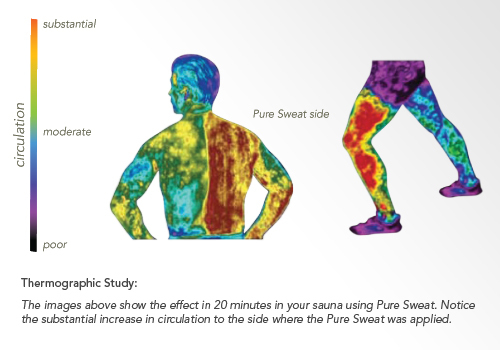 Available in-store at InfraSweat.
Intensifies sweating
Increases circulation
Accelerates caloric burn
Releases built up toxins
Fights muscle fatigue
Targets problem areas
Enhances vasodilation